For almost a year now, in whispered corners around the Lime Venue Portfolio, there has been talk of 'The Farm'. A closely kept secret as one of the most ambitious projects in the world of event food, it begun to sneak its way into existence throughout 2022, trying not to raise too much excitement, but edging closer to fruition.
At the beginning of the year though, we let the cat out of the bag and launched the Biohub at Ings Farm, a new and innovative demonstrator farm which will change the way event food is sourced and managed and the result of a collaboration between the businesses sister company Levy UK + Ireland, the brand's food partner, RegenFarmCo, Yorkshire Water, and Quorn Professionals.
This week, Lime Venue Portfolio invited some of our customers, colleagues across the portfolio, and friends and influencers within the world of meetings and events, to actually visit the farm, take a look, and learn about what it is doing, and what it means for our industry. They did not leave disappointed.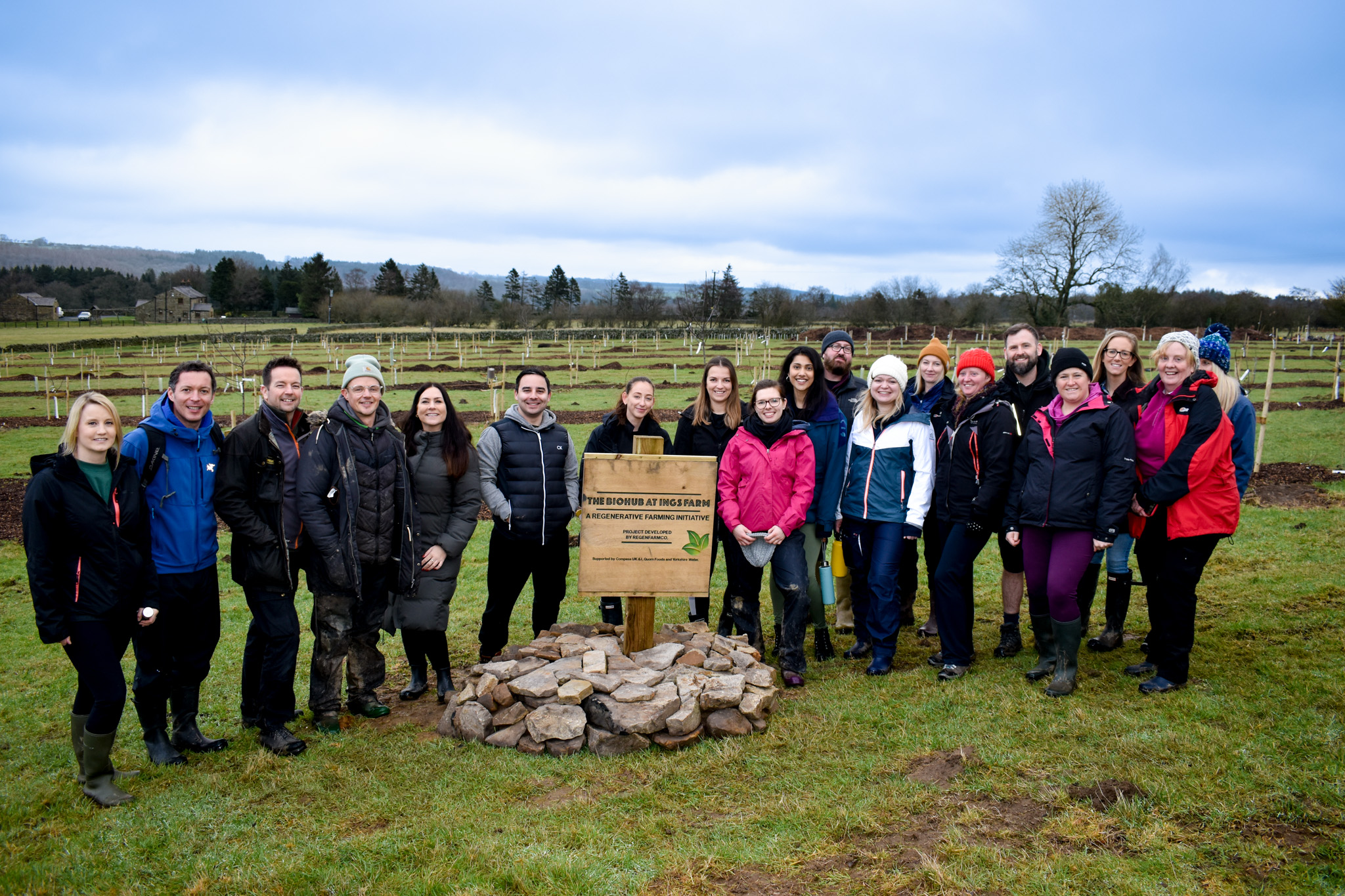 The Biohub is the brainchild of Dr Vincent Walsh, an expert in agricultural and forestry design and, despite working the group to the bone for a day, he fed hearts and minds with information that sets this small part of Yorkshire into a much bigger global story of food, food sourcing, and the future of farming.
Covered in mud, beyond excited and with addictive enthusiasm, Dr Walsh first bought the group together to explain the tragedy's facing modern farming. The farm is based just outside of Harrogate in one of the most beautiful parts of the UK you could possibly imagine. Stone walls cover rolling farmland, glens, pine trees, picturesque streams, and small village hamlets with welcoming locals. However, specifically in this part of the UK, land has been over farmed for generations, farmers have been economically squeezed and biodiversity has been reduced or lost completely.
Vincent then gave us an insight into how the biohub will demonstrate how to return this biodiversity, put carbon back into the soil, creating positive impacts for the environment, while at the same time producing new and interesting ingredients that will be integrated into menus across the portfolio's venues. He then set us to work.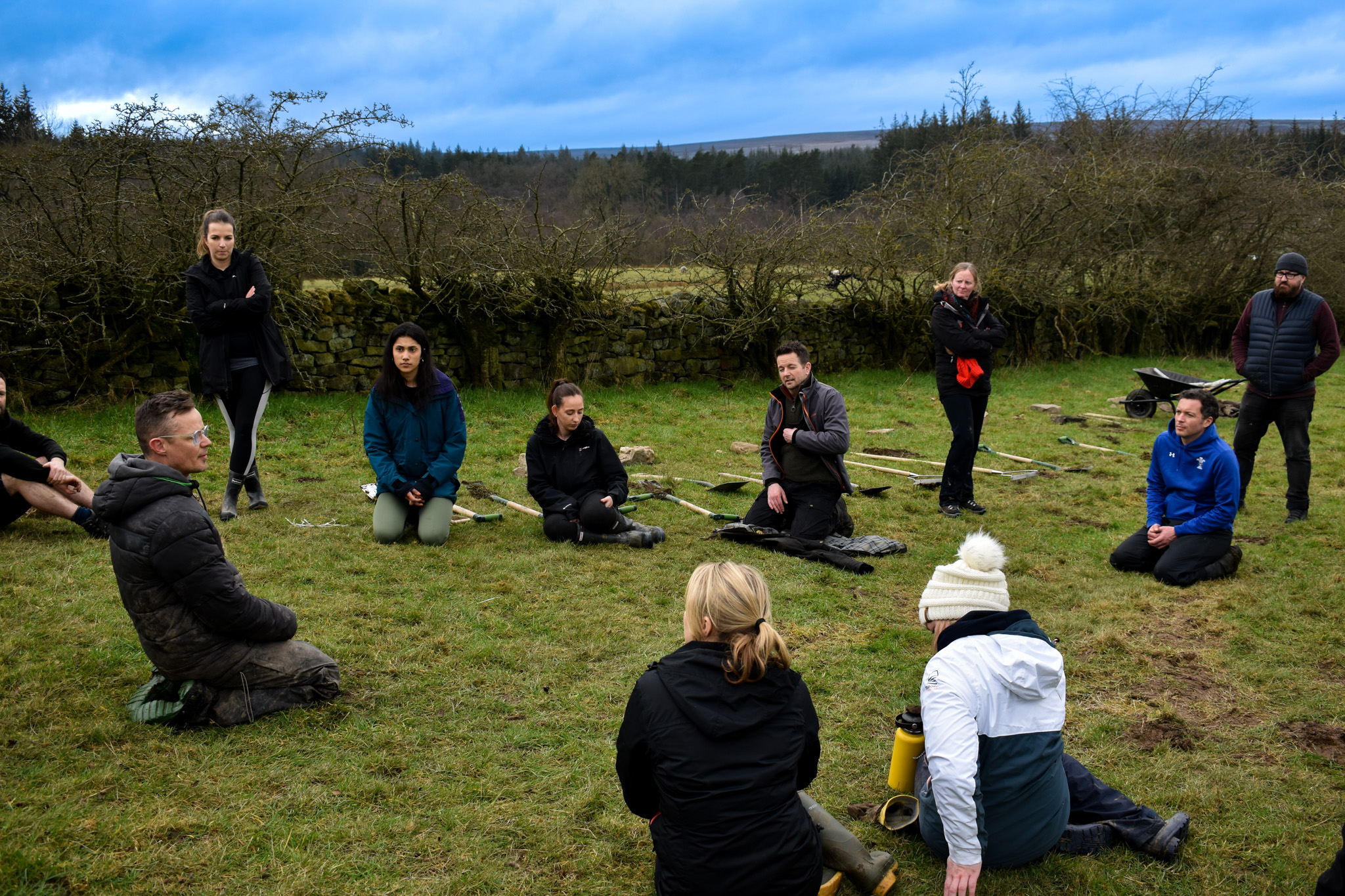 400 trees and shrubs planted later, the team sat exhausted, red faced and glowing with a pride that comes from the mixture of hard work and 'doing-good'. The farm has accidently become a team building venue in its own right, but also a chance for those who book meetings, and invest in great food for their delegates, to come together and see why what is happening across our portfolio really matters.
The farm isn't just for them though, there exists a continuing dialogue between chefs and the team on the farm about produce. The hub is about learning, it's a demonstrator farm with a wider ambition as it looks to educate current and future generations of chefs and farmers on sustainable farming practices.
Lime Venue Portfolio has continued to drive forward the conversation around food, sustainability, event catering, and food waste. The launch of the farm followed a ban on air freight across its supply chain, the implementation of Carbon Labelling across many of its venue menus, and its award winning Beyond Food series.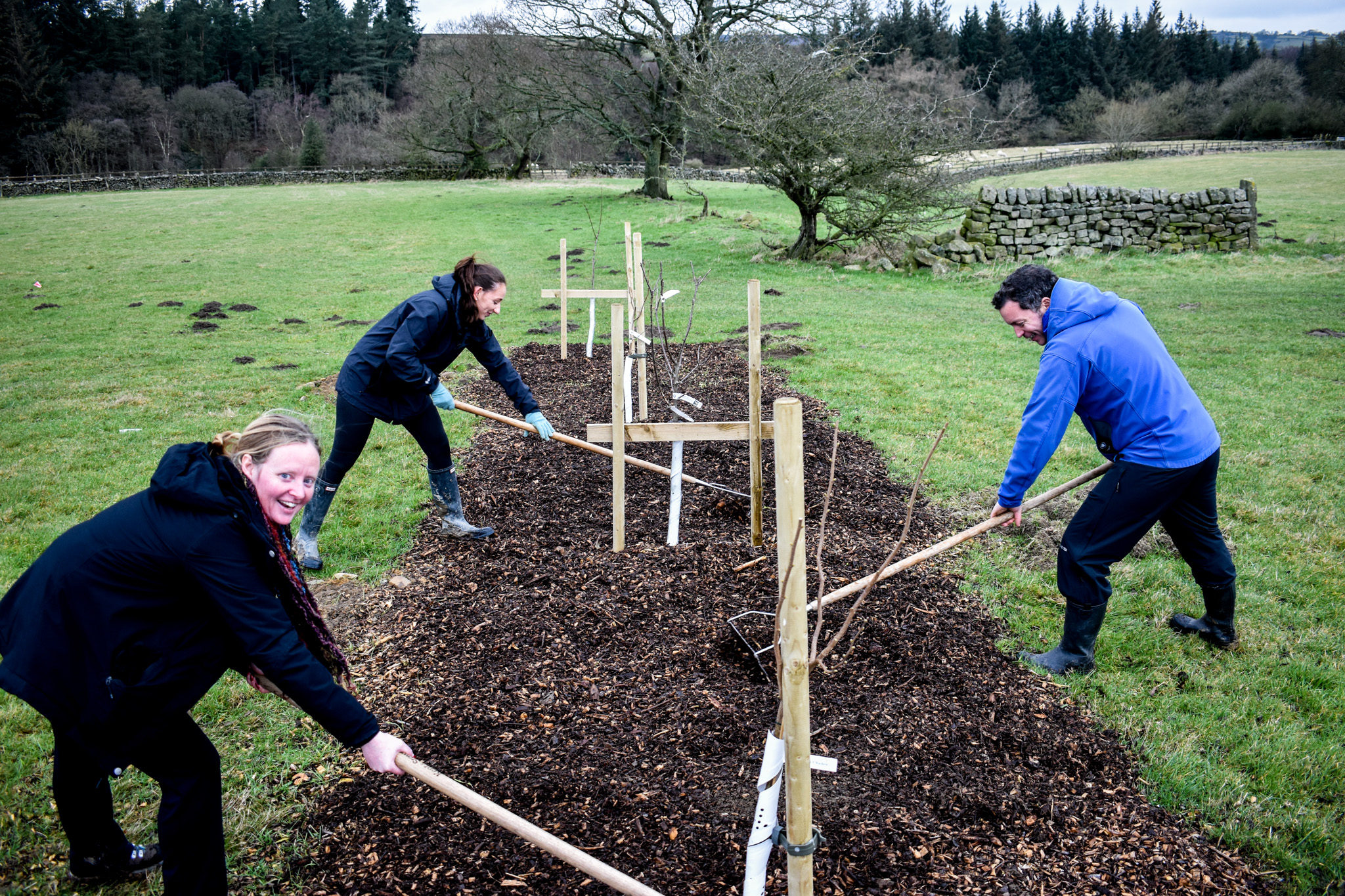 Now, the Biohub at Ings Farm will enable venues across the portfolio to grow its own produce using the latest in sustainable and circular agricultural techniques, reusing waste to create quality and diverse ingredients using basic nature. Only by interacting with that nature, in this case having a group working together to plant trees, can we begin to understand that not only can farms be 'designed', but how these techniques can change the way other farms behave.
Dr Vincent's ambitions are vast. Looking to take on more farmland and reengineer it in a similar way. He can do this because of the support of Lime Venue Portfolio and our partners. It gives us a real sense of pride, a little glow on top of that caused by the intense tree planting. For our customers, they can now be part of the story as well. They were there with us, planting trees but putting forward their support. For them, it's a story they will re-tell their delegates, to involve them in this global aspiration and to reap the rewards that come with it.
This is an exciting time for Lime Venue Portfolio, for our customers and for the sustainability story of the wider meetings and events industry.