Working to futureproof the events industry
At Lime Venue Portfolio, we're proud of our position as industry-leading venue finders – but we recognise the responsibility that comes with this. Alongside our parent brand Compass Group UK+I, we're going above and beyond to create a more sustainable events industry – for you, our people and communities and of course, the planet we share.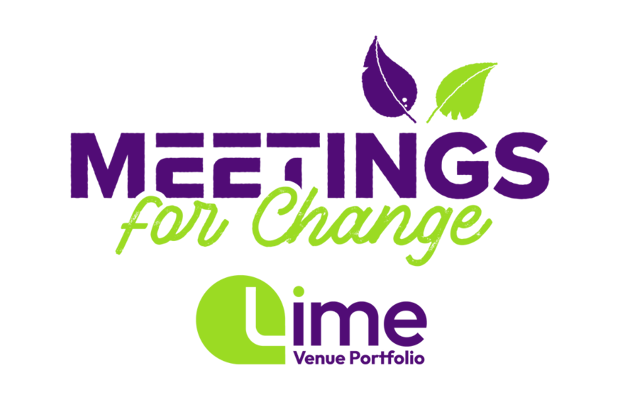 Meetings for Change
We know that for event organisers, helping to preserve the environment is at the heart of hosting a standout celebration or corporate function. That's why we've launched Meetings for Change. Our initiative consolidates our learnings and grounds them in a series of commitments, giving you total confidence that booking an event space through Lime Venue Portfolio will help you reach your own sustainability goals.
Jo Austin, our Director of Sales, summarises Meetings for Change perfectly:
"There is no doubt in my mind that our customers want to do the right thing, but it's not always straight forward. That's why we've launched Meetings for Change, a simple set of commitments, backed up with real empirical data and expertise, that means we can take on some of the responsibility, especially within our own expertise of food."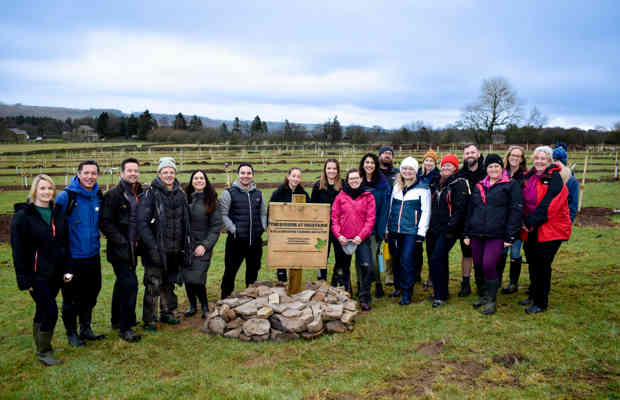 Our climate promise
Lime Venue Portfolio, along with its sister brands at Compass Group UK & Ireland, pledges a Climate Promise to reach net-zero greenhouse gas emissions by 2030, which we're achieving in the following ways.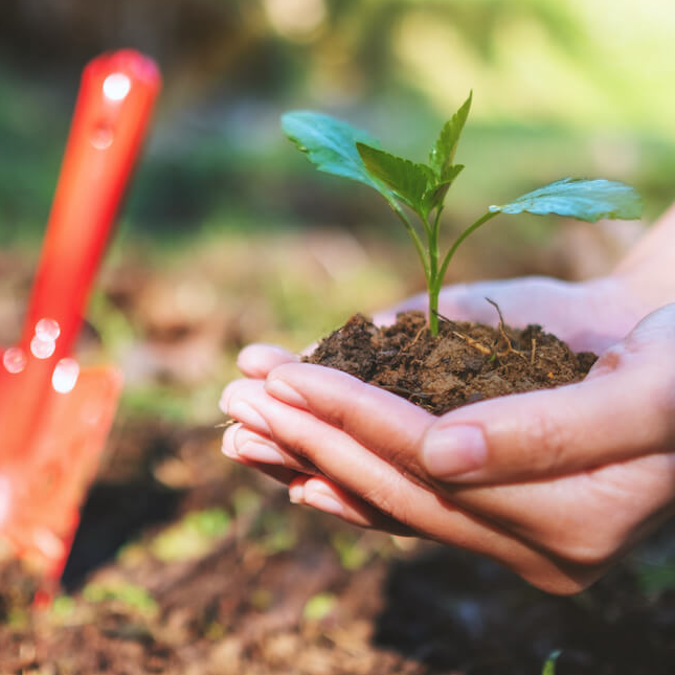 It starts with the food
Our venues recognise the risks posed to the planet from climate change and the consequences of this change being felt by people all around the world. That is why they operate a Meetings For Change promise: 
We believe in using fresh, seasonal products

We aim for 80% of the ingredients on our menus to be British grown. All the chicken and milk we serve is Red Tractor assured. 

We believe in the power of plants

We offer plant-forward menus, with a choice of great-tasting alternative proteins. 

We believe in zero waste 

Whatever we're cooking for your meeting or event, our approach is root-to-stem, nose-to-tail. We use recycled and reusable packaging wherever we can. 

We believe in ethical sourcing 

Our teas and coffees come from responsible suppliers. Our chocolate is Fairtrade and Rainforest Alliance certified. 

We believe in protecting our planet 

Our climate promise is to reach Net Zero by 2030.  In addition, this venue has further sustainable priorities. Please contact a venue expert for more information.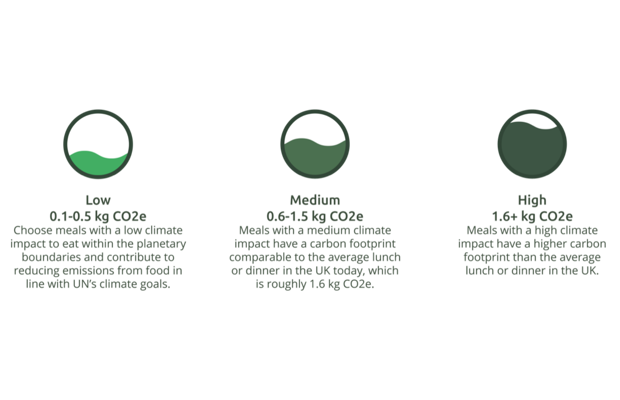 Carbon Labelling
In partnership with carbon labelling experts Klimato, Lime Venue Portfolio have launched Carbon labelled event menus.
The initiative is being rolled out within many of the portfolio's venues and will show the carbon footprint of every dish on every menu, putting the power into the hands of organisers and delegates to make sustainable choices while at events.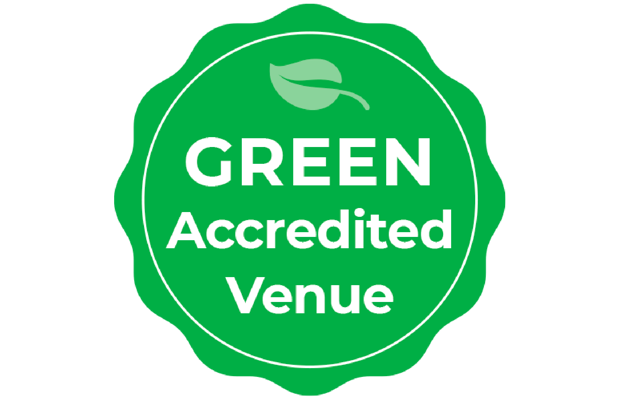 Green Accredited Venues
Venuedirectory.com is committed to sustainability and promoting venues that have achieved green accreditations – we're proud to say that all of our venues have been allocated Venue Directory's Green Accreditation. Having this Green Accreditation demonstrates all of our venue's commitment to sustainability, allowing you to book with confidence that it will be as environmentally friendly as possible and with the assurance that our venues are a greener choice for your event.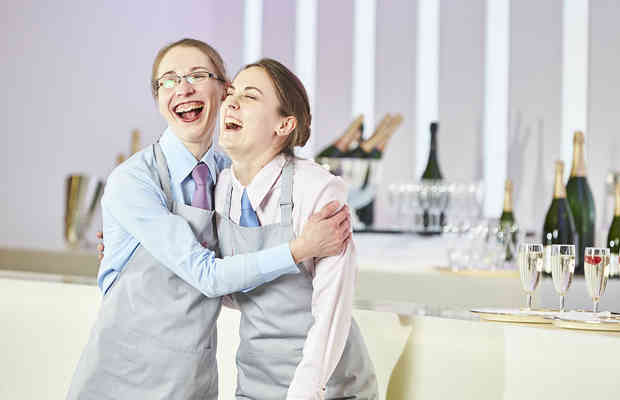 People and community
As the personality behind our portfolio of amazing venues, we know the value of our people and communities. That's why we are working to change lives through job creation, education, training, community and charitable engagement through something we call our Social Promise.
By 2030, we want to have addressed the barriers that many face when it comes to progression – particularly of gender, race, and those from less advantaged and under-represented backgrounds.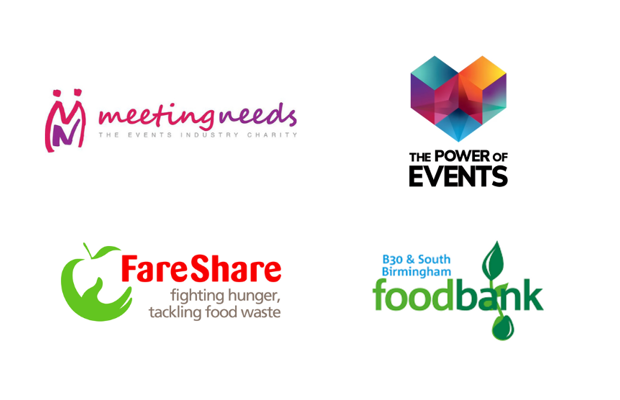 Supporting Charities and Communities
Our charity partnerships give us the opportunity to help people when they need it most. From our long-running support of Meetings Needs through to 'The Power of Events' we're keen to support the events industry we love.
Being part of a global caterer, food is also very close to our heart, so we work with local food charities like 'FareShare UK' & food banks to give back to communities across the UK.
We regularly volunteer at 'FareShare' and invite some of our customers to spend the day with us preparing surplus food to be distributed to local communities.
Every Christmas we collect food to donate to the food bank local to our Parklands office in Birmingham. We donated a whopping 105.7kg of food to the 'B30 and South Birmingham Food Bank' in December 2022.


What our customers say:
"As one of our key partners, Lime Venue Portfolio have been actively engaged with Agiito from the start of our own sustainability journey and the green ethical culture they have created is very inspiring and apparent when you speak to any of the team.
They were the first to offer their support when we ran our first sustainability showcase in 2021 and have continued their support and partnership above and beyond. They have set the bar high with their own sustainability goals and targets, leading their message with clear and understandable products and a menu backed by a genuine ethos for positive change.
We know our customers are in safe hands and that will they have a sustainable menu that doesn't mean you sacrifice on taste, quality or experience - in fact it's quite the opposite! The meetings for change menus are not only delicious but are an education, and the first step to lasting change is education and awareness.
In a short space of time Lime Venue Portfolio have shown the art of the possible for a previously wasteful and production heavy industry, they show that through change and adaptation today, we can meet and eat more sustainably so that we can avoid the less enjoyable adaptations we will have to make as a society if we don't tackle our climate crisis now."
Kirsty Given, Director of Corporate Responsibility & Sustainability, Agiito