Putting on a roadshow instead of a standalone event means that your audience doesn't have to travel far to get to you. This is great for sustainability, but also helps people to save time and money, making them more likely to attend and resulting in more exposure for your brand.
However, a roadshow comes with the pressure to make sure every stop along the route is as impressive and engaging as the last. Here at Lime Venue Portfolio, we believe this starts with the venues you choose.
We've created a map of some of the lesser-known standout venues around the UK to host your roadshow. Each offers state-of-the-art audiovisual facilities, amazing catering options and car parking* as well as their own unique selling points to ensure your event will be one your audience won't forget.
Happy travelling!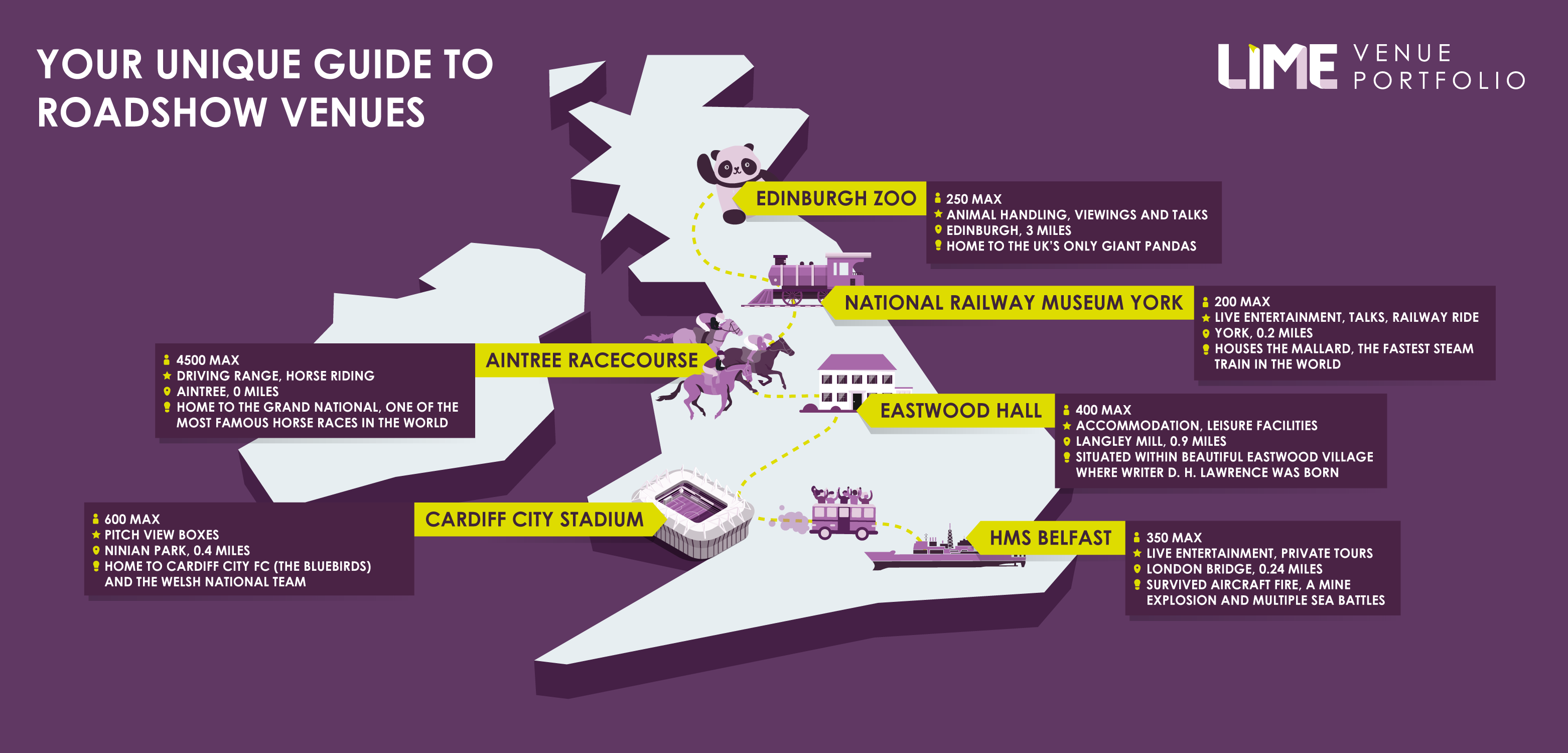 *HMS Belfast unfortunately does not have free car parking, but there are paid car parks nearby.
Still not found the venue you're looking for? Take a look at the rest of our fantastic roadshow venue portfolio.