Whether it's working through a business problem or presenting a ground-breaking strategy, a well-designed conference room has the power to unite a team of people and make positive change. Plus, giving colleagues and associates a dedicated space to gather away from the hustle, bustle and general distractions of a working office opens the minds of conference attendees - leading to better business outcomes.
But, when it comes to finding the perfect conference room, it's not a one-size-fits-all approach. You need to take into consideration multiple elements to ensure the space and overall venue is not only fit for purpose, but works hard to deliver a great experience for attendees. In this blog, we've rounded up all aspects to consider when it comes to sourcing the ideal conference room – with a few Lime Venue Portfolio suggestions to make your search a little easier.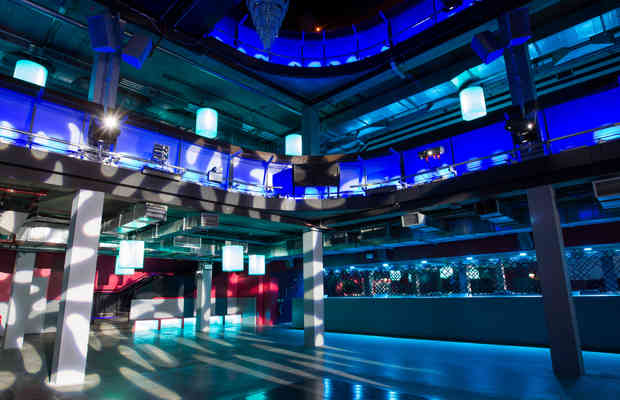 Size of venue
This seems like an obvious consideration, but it's one worth thinking about. Presuming you know your numbers, finding a conference room that can accommodate the number of attendees is relatively simple – especially when using a venue finder tool like we have here at Lime Venue Portfolio.
However, there's more to the size of the space than the capacity. Think about how you intend to use the space during the conference. Do you anticipate attendees sitting for most of the event, with just one or two people needing room to stand up and present? Or will the conference require huddles and sectioned off break out spaces?
If you're looking for a large-scale conference room where you've got the space for every type of activity, consider the lavish space, Indigo2 at the O2 Arena in London. It features an adjacent lounge and dining area, making it ideal for big conference events.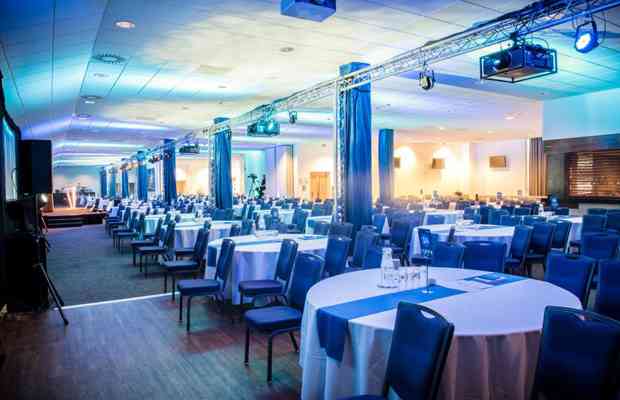 Lighting
The lighting and temperature controls in a conference room are often more important than anywhere else in the venue, and getting this aspect right is key to both guest comfort and logistics on the day. That's because it's likely your attendees will be sat in the same place for potentially long periods of time, making them more susceptible to feeling the effects of poor temperature control and harsh or insufficient or lighting.
Choosing a space that's flooded with natural light will help make your conference a more pleasant experience, especially if there's a full-day agenda. The Premier Lounge at Cardiff City Stadium boasts floor-ceiling-windows and dual aspect views over the pitch and Cardiff.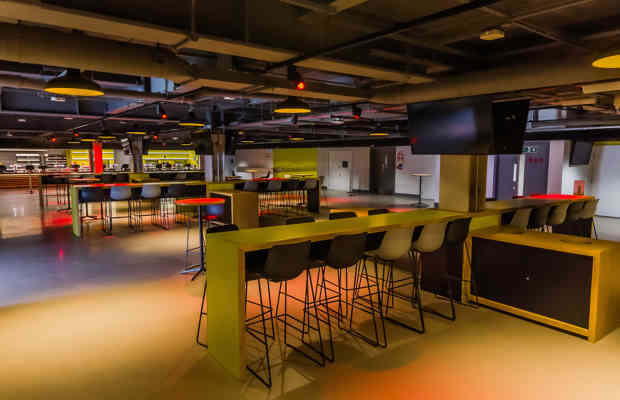 Equipment
There's nothing worse than turning up for your conference to find the room is lacking the right equipment. So, when looking for your conference room, think about the facilities you'll need to ensure the event runs the way you expect. A good conference room will include a projector to display presentations, plus a whiteboard for jotting down ideas while it's taking place. You might also want a decent surround sound system and, for most conference events, high speed Wi-Fi and a video conferencing system are a must.
For a venue that's been designed with conferences and all the associated equipment in mind, take a look at OVO Arena Wembley – a state-of-the art, purpose-built stadium events venue.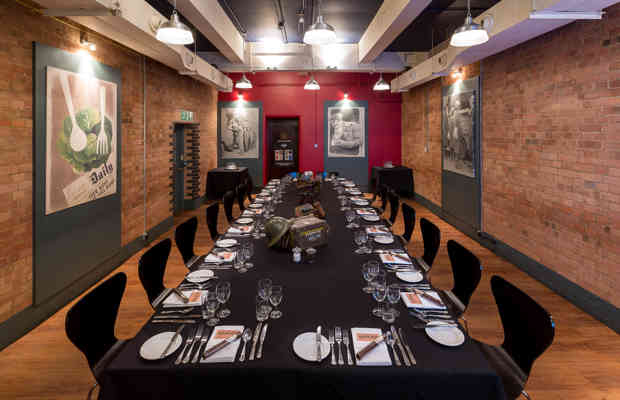 The wider venue
Picking the right space to host your conference is down to more than just the room itself. Selecting a venue that complements the purpose of your conference will make a good impression on your attendees and aid the overall success of your event.
Start by thinking about why you're hosting a conference in the first place. Perhaps it's an urgent operational meeting, where all you require is good facilities in a convenient location. Or maybe you'll be making an inspirational speech or discussing new product ideas – in which case, a venue that sparks creativity and feels aspirational may be top of the list.
We have some incredible spaces within our portfolio to help elevate your conference event. There's historic Beaulieu with lush surroundings, or the iconic landmark, IWM North near Manchester. And for a truly unique conference room, there's Churchill War Rooms – featuring a historic wartime secret HQ where Churchill led Britain to victory in WW2.
More than just conference room hire
At Lime Venue Portfolio, we have more than just the UK's biggest selection of venues. As passionate event experts with connections across the industry, including world-class catering, we know what goes into planning the perfect conference. Get in touch with our team today.