Christmas parties over the years
Lime Venue Portfolio has been tracking the steady change in Christmas event dynamics for some time. In this blog, we wanted to look once again to understand where the industry is this year, where it is going, and how event planners can look to set the right tone for this increasingly important annual event.
Back in the noughties, we all saw the end of the corporate junket, the epitome of clichéd company parties which were more about debauchery than discussion. This perception does remain, however, not least because, in some left-behind corners of the industry, they still take place. It's important to us, as an industry, and for Lime Venue Portfolio, as its self-appointed cheerleaders, that we don't forget this continual perception issue they have left us with … more on that to come.  
The evolution of the 'traditional' Christmas party
In the meantime, though, in more enlightened areas of business, we have since seen the age of Christmas Parties as a form of communication, reward and incentivisation. This move was embraced by the business community, from events they felt they had to do to ones they wanted to do.
It also saw the first watering down of language away from 'Christmas', both accepting cultural differences among workforces but also recognizing that a modern version combined an incentive programme or company conference with the newly named 'end of year' or 'seasonal' event. Even for those who just wanted to have a party, the language moved to be about 'festive' or 'seasonal' events.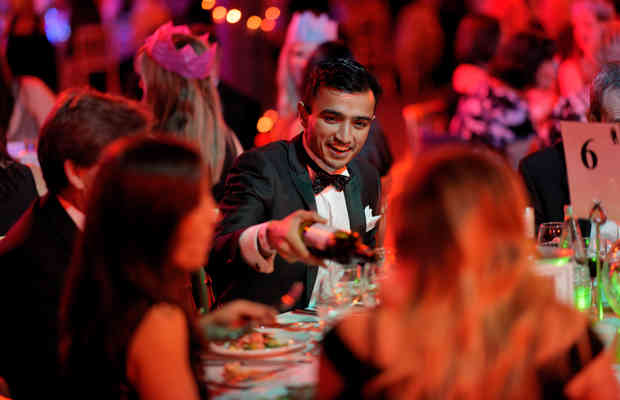 The 'end-of-year' party trend
Another subtle twist on this trend was the move of many of these events into January. There were myriad reasons for this, from the availability of venues to historical busyness at this time of year for many companies. This will increase as workforces continue to fragment. It's natural if staff can work away from the office, they may well shift their mobile workspace to a festive getaway destination that little bit earlier in the month. This means if you have t had your party before the second week of December, you may well be hosting it for two-thirds of your employee base or looking at moving it to January.
This isn't necessarily a bad thing and, again, helps to position the event in a more modern way. If we're moving away from 'Christmas' and embracing seasonality, maybe a January event can offer a different, refreshing tone. Embracing the new and revitalising a workforce, not just letting it let loose in an end-of-year extravaganza.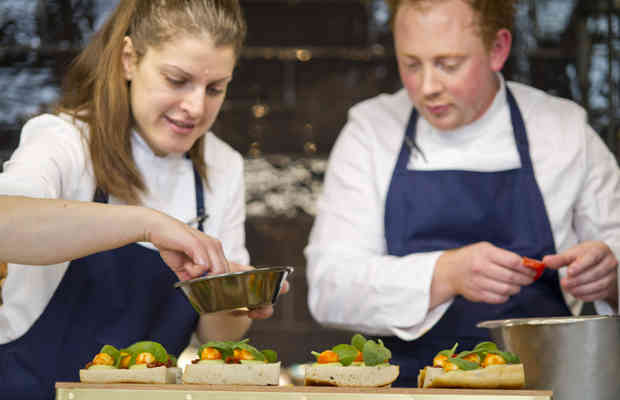 The change in dietary and cultural needs at Christmas
In more recent years, we have seen a change in dietary and cultural needs. Again, these events are not just about traditional Christmas dinners. If they are to be a modern end-of-year celebration that caters for the different cultural backgrounds and personal stories of everyone at them, food and drink needs to change. Not everyone drinks, not everyone eats meat, not everyone celebrates Christmas.
This isn't just about culture either, it's about health and wellbeing, neurodiversity, and anxiety. Again, harking back to clichéd views of the 'traditional' Christmas Party, if someone is looking to quit the drink or enjoy a less intimidating atmosphere, these are pretty horrible places to be. Their needs need to be catered for now as part of a new era of inclusive events.
Family friendly Christmas parties
Now, as we continue this threat of evolving these events into a more inclusive and open space, Lime Venue Portfolio is seeing another positive aspect of Christmas Parties. Families.
When looked at in more detail, this is actually an obvious step. For many, the Summer Party market has long embraced families, especially outside of the UK. We've all seen TV and film adaptions of the company event where the boss gets to meet the families of those they employ. This is what these events look like, family games, BBQs, and a more general human experience.
However, this has not always translated to the more night-time-centric, more alcohol-driven cliché of the Christmas Party. Now, with trends saying otherwise. Things have changed.
Another driving force in this change is the changing dynamics of work. Workforces are becoming more and more disbursed, and any internal company event is about bringing these teams back together. Equally, in the age of Zoom, Teams, Google Hangouts, and the like, we are seeing businesses go into their employees' homes more and more (figuratively!). We've all seen the often-funny examples of young children strolling happily into the background of the call or full-on infiltrating it – only to be warmly embraced by others on the call. This is good, it adds humanity to the experience and the individual.
So, why not the Christmas party as well? Why not let these families in and thank them for the support they give to the employees, incentivising and rewarding them too?
Families may well be the next frontier in seasonal parties, and they could be a wholly positive thing for businesses and employees alike.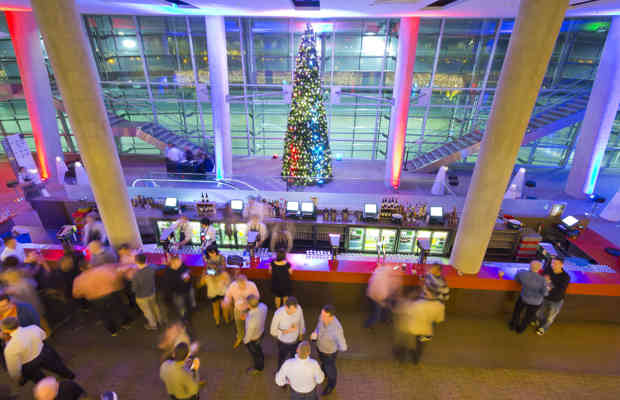 Find your perfect party solution with Lime Venue Portfolio
As the UK's largest selection of venues, we have plenty of unique spaces to complement the individual needs of your event. Why not contact our expert team to discuss your vision?