What is sustainable catering?
Sustainable catering is a hot topic – not only as part of the on-going conversation around the environmental impact of the events industry but from event attendees, according to research from Lime Venue Portfolio. Our findings show that food is the primary source of conversation at events, with roughly 42% of all food-based feedback around waste. 
This insight combined with the fact the average event wastes between 15% and 20% of the food it produces, catering when planning an event should be a primary consideration. In this blog we look at sustainable catering for events as well as the importance of choosing a planet friendly venue.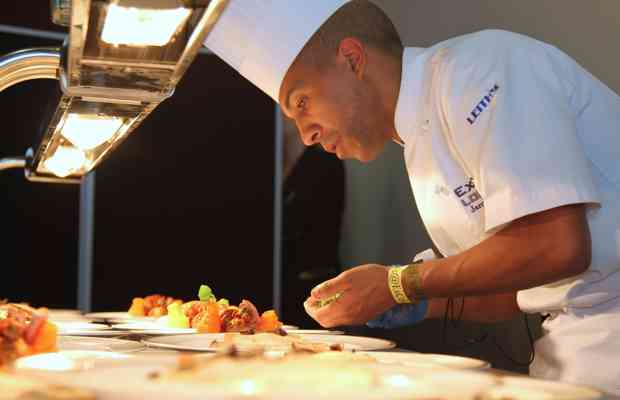 What makes a sustainable event?
A sustainable event is one that strives to minimise its negative impact on the environment, society, and economy while maximising positive contributions to these aspects. It involves careful planning, resource management and conscious decision-making throughout an event's lifecycle – including the reduction of waste, promotion of eco-friendly practices and supporting local communities and businesses. Such events help set an example of responsible event management, inspiring attendees to adopt sustainable practices in their personal and professional lives.  
A huge aspect of what makes an event sustainable is around the catering provision, with attendees expecting more consideration from the venue and event organisers than ever before.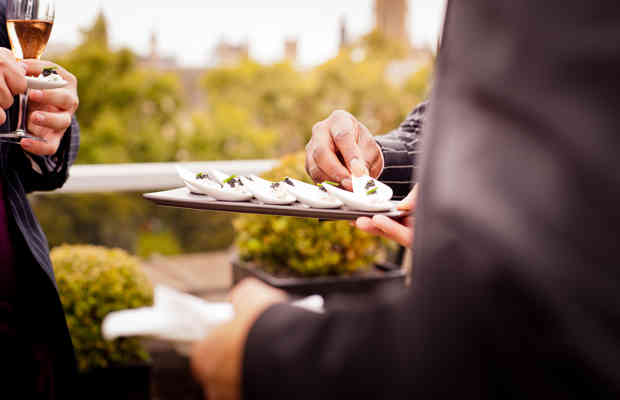 The challenge of targeting waste
An on-going challenge for venues and caterers is how they can minimise food waste while making sure delegates don't go hungry. This challenge can often lead event organisers to over-compensate on the catering with the end product being too much waste. A sustainable caterer will be happy to have open conversations around how, together, they get the balance right between minimal waste and satisfied delegates.  
All caterers we're partnered with at Lime Venue Portfolio take the subject of food waste seriously and have plenty of practices and measures in place to reduce wastage at events. Take a look at our planet positive caterers here.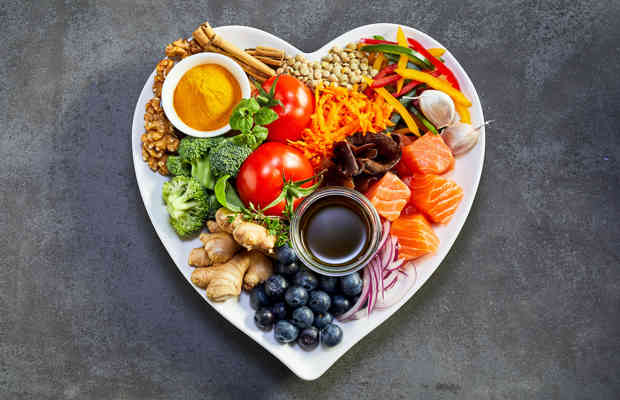 Culinary innovation through sustainable catering
Through striving to be more sustainable, the world of event catering is evolving and is helping to drive more innovative approaches towards food. For example, prioritising the use of fresh, local produce allows chefs more creativity and the chance to change up their menus with the seasons. Also, with the goal to minimise waste, chefs now have the scope to get more creative with leftovers and food components like peelings that would usually go in the bin. 
In recognition that there's more we can do to accommodate planet-friendly catering decisions, Lime Venue Portfolio have created carbon labelled event menus in partnership with carbon labelling experts Klimato. The initiative is being rolled at many of our venues and shows the carbon footprint of every dish on our event  menus, putting the power into the hands of organisers and delegates to make more responsible choices.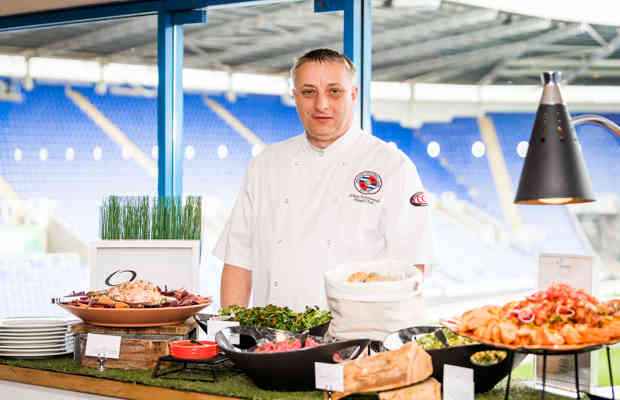 Sustainable catering starts with the venue
Sustainable events often begin not with the catering company but with the venue itself. A sustainable venue prioritises planet-friendly approaches across their buildings and operations – including the use of energy-saving resources like LED lighting, putting measures in place to encourage more sustainable travel to and from the venue, and working with sustainable caterers for their food offering. 
At Lime Venue Portfolio, we go above and beyond to create a more sustainable events industry for you, our people and our venue's communities. Choosing one of our venues ensures you'll have access to catering partners that put sustainability and the planet at the forefront of their efforts.  
Check out our planet-friendly, unique event spaces
At Lime Venue Portfolio, we have an unrivalled selection of unique event spaces all partnered with the UK's top sustainable caterers. Some of our top picks include home of the world-famous Grand National, Aintree Racecourse, beautiful Beaulieu and Edinburgh Zoo & Mansion House.