Lime Venue Portfolio continues to build its options for event organisers with the addition of RAF (Royal Air Force) Midlands Museum to its portfolio. The museum not only represents another Midlands based option, but also an additional, recognised, attraction within the group's 80+ strong collection.
The venue itself is ideally suited for meetings and conferences of all sizes, with the additional benefit of aligning messages with that of Britishness, operational effectiveness, engineering, and heritage. Equally, organisers have used the space in tandem with an incentive option, allowing guests to spend time in the museum before or after events.
However, it is the drama of banqueting in and amongst some of the RAF's most historic fighter planes, that has become the key draw for organisers of large-scale banquets, dinners and awards. The talented chefs within the venue are also well versed in creating further interest through innovative and playful menus that play on the surrounding environment and the themes of the business.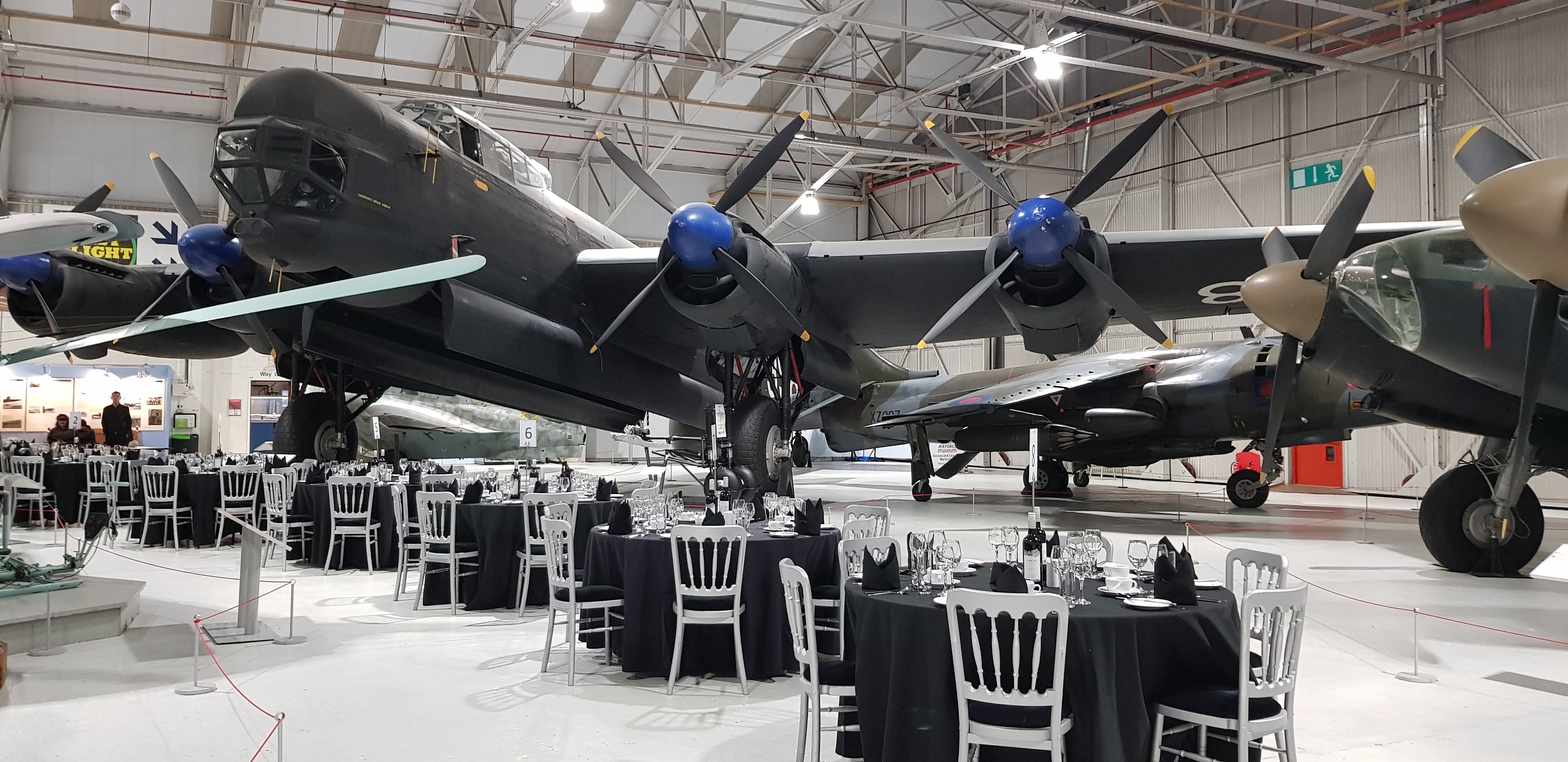 "As an industry, we're seeing an influx of businesses looking to engage their customers and stakeholders in face-to-face experiences for the first time in a long time; we need to make these as powerful as possible," commented Jo Austin, Sales Director, Lime Venue Portfolio. "A gala dinner at the RAF Midlands Museum is all about that 'wow' moment and is absolutely about creating an impact from the very beginning of an event. It's a great addition to our portfolio."
"Lime Venue Portfolio is already home to some of the most recognised attractions in the UK so we're in good company there," commented Karen Dixon, RAF (Royal Air Force) Midlands Museum. "We want our venue to be considered by organisers that really want to create an impact, that care about amazing experiences and the value they bring to businesses and brands. Lime Venue Portfolio has some great relationships in these areas and we're looking forward to getting to know them too."
The group already has a number of museum venues within its portfolio, including: Bristol Museum & Art Gallery, HMS Belfast, Churchill War Rooms, Imperial War Museum (London, Duxford, and North), London Transport Museum, M Shed, National Railway Museum, Natural History Museum, Royal Armouries & New Dock Hall, Science & Media Museum, and the Welcome Collection. These sit alongside the portfolio's many other historical and heritage venues.