Following a foutreen-week, £1,500,000 renovation, The Hennessy Restaurant has officially reopened at Newbury Racecourse at the start of what promises to be a bumper flat season.
Having first opened in 2003, The Hennessy has been the most popular hospitality suite at Newbury Racecourse for a number of years. The unveiling of the new space revealed a modernised restaurant offering a high-end hospitality experience with panoramic views across the racetrack above the winning post. 
The renovation - which increases The Hennesy's capacity to 340 guests - offers a unique four-tier dining experience alongside the creation of new VIP booths, a brand-new foyer and greeting area, as well as modernised facilities throughout. A traditional fine dining a la carte menu - curated by head chef Paul Holliday - is on offer, with a sample spring menu available alongside this release.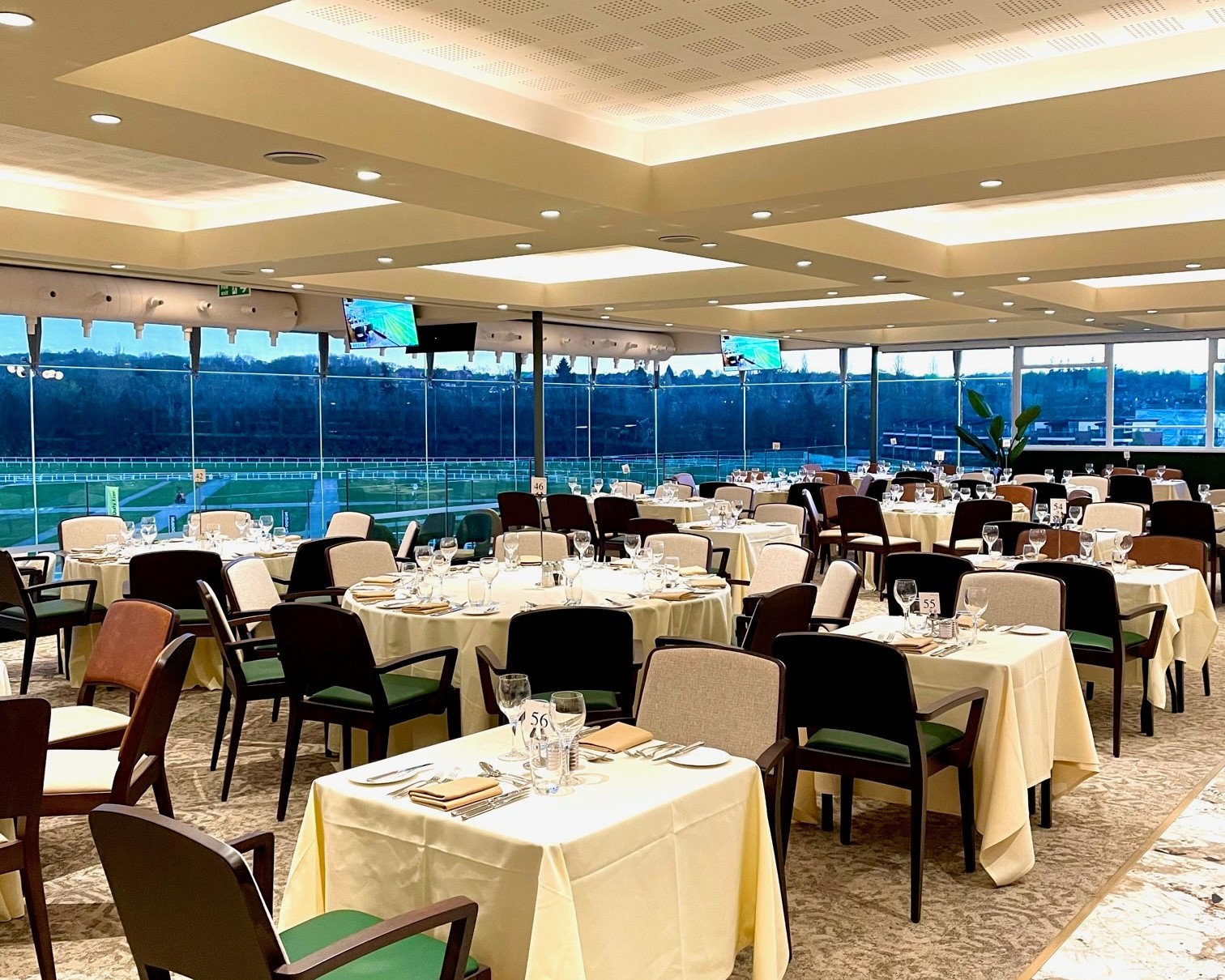 Julian Thick, Newbury Racecourse CEO, said: "We're thrilled to be able to unveil the refurbished Hennessy Restaurant, our signature hospitality space here at Newbury Racecourse. The new restaurant offers racegoers the opportunity to enjoy or year-round action from the ultimate surrounds, with picture-perfect views along the entirety of the Racecourse from an impressive vantage point high above the finish line."
The Hennessy's renovation also unlocks a host of opportunities for non-raceday events, the revamped space being an ideal setting for conferences, awards ceremonies, and banquets to name just a few.