On the closing day of the Meetings Show last month (hosted at LVP venue: ExCeL London), Lime Venue Portfolio (LVP) brought together guests from across the industry to address the hot topic of legacy – what it means, what it involves and what's next for 'legacy' within our industry?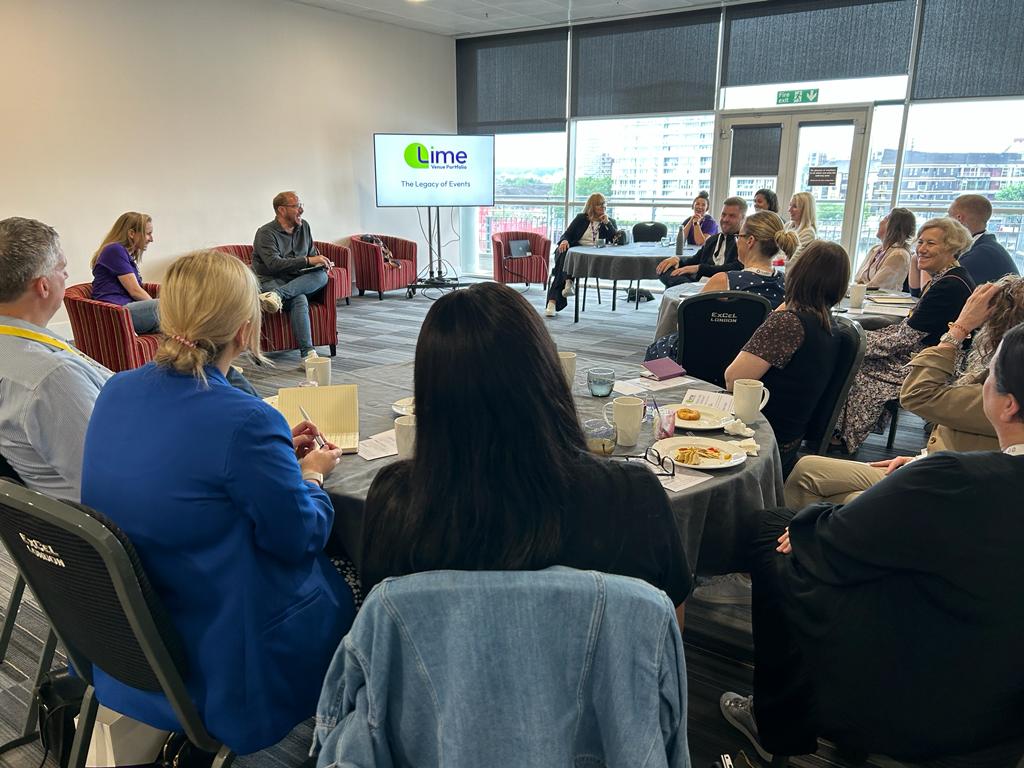 The session began with Katherine Hume, Business Development Manager at Lime Venue Portfolio, sharing her own thoughts on what legacy looks like to the venue brand. She touched upon the impact that our choices can have on communities both local and national, and how even choosing a certain menu can be life-changing for people across those supply chains. Katherine's role within LVP is to work with larger meetings, specifically those of an association nature, to have more productive meetings within our venues; to her, legacy is a big part of this value.
Whether we see legacy as a broad, far reaching sustainability project or the chance to have a lasting impact on the local community, everyone agreed that the term is becoming commonplace in event design. In fact, it was suggested that there needs to be some strategic intent from the beginning so that everyone understands that the event is not just about meeting its business objectives but also connecting with local communities to produce a lasting legacy. How these fit into the messaging and organization of the meeting was a large part of the discussion.
Many venues talk about the value of what they bring to the event beyond the four walls of their operation. Increasingly, it is the connection to the wider one or five miles that they can offer that adds greater influence. This could be something as simple as transport networks, but it is also immediately relevant from a legacy point of view. Many are opting to work with local organisations such as schools as a way of inspiring and educating future generations. Event organisers are therefore often able to piggy-back on such projects and get involved in an established initiative that is already helping to change lives. They have increased power if these initiatives already link in with the events objectives, values or professional communities.
Some even agreed that, while logistically challenging, it would be great to establish a 'shopping list' with local organisations that venues and organisers could then choose from and decide how best they could help. What networks are in place, where can they help, and in turn how can this legacy leave a warm glow of contribution within their event delegations.
No matter what the project, it was unanimous that delegate communication needs to improve. We, as an industry, need to share tangible results with attendees so that they can understand the impact they – and the event – have had, be it on local communities or the wider environment. It's no longer good enough to just elude your impact, you need to give figures, and communicate it back to your delegation as a way of fostering closer engagement.  
In conclusion, the group agreed that legacy is not always about large scale and grand gestures that have huge sustainability impacts, but instead can just refer to the lasting effect you 'the delegate' have had on an individual's life.
Whether our legacy is large or small, as one attendee said, we sometimes need to be brave and just do things differently.
If you want to contact Katherine Hume to discuss legacy at your next event, please email her at: katherine.hume@limevenueportfolio.com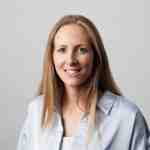 Katherine Hume
Business Development Manager
Katherine Hume is one of our Business Development Managers, focusing on building relationships with our direct event bookers, from corporates, charities and associations.
Ask Katherine about
Event Legacy
Associations
Sustainability
Connect with Katherine