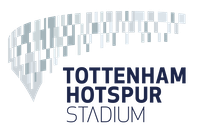 Tottenham Hotspur Stadium Events
Situated in the heart of North London, Tottenham Hotspur Stadium events provide state-of-the-art facilities, accommodating anywhere from 10 to 10,000 guests.
As the UK's most technically advanced stadium, it's the place to host the most spectacular events. Alongside the incredible facilities and views of the Premier League team's famous pitch, you'll find an unbeatable food and drink offering that includes everything from fine dining to beer tasting at the onsite brewery.