With your Lime Venue Portfolio Carrot Seed pot, the below instructions will help your seeds to grow! We've even included some yummy recipes for when your harvest is ready!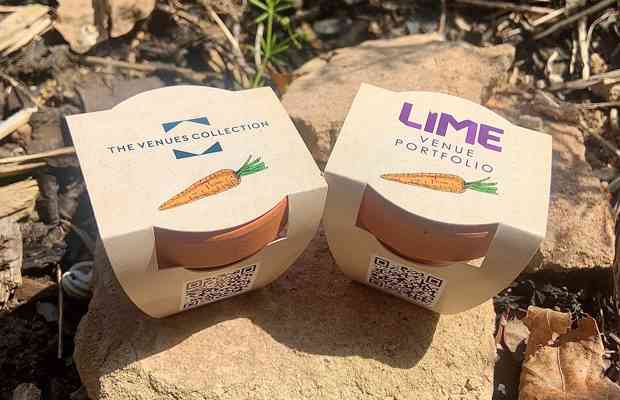 How to grow your carrots:
Instructions:
Sow: Late March to End of June
Prepare an area of soil in a sunny position
Sow seeds thinly in drills 1 to 1.5cm deep and 20cm between rows
When seedlings are large enough to handle, thin the plants to 10cm apart
Water regularly. Harvest: 12-16 weeks after sowing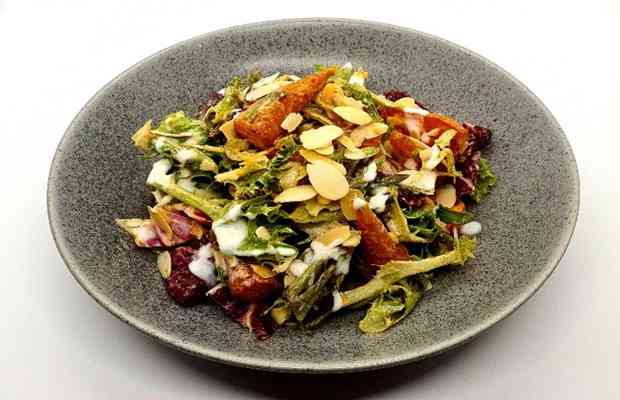 Harissa Roasted Carrot Salad Recipe
Ingredients:
250g Carrots
120g Baby Gem Lettuce
5g Coriander
1 Whole Lemon
120g Greek Yoghurt
20g Harissa Paste
30g Rapeseed Oil
60g Flaked Almonds
150g Diluted Vegetable Stock
Method:
Top and tail carrots and cut into half and then diagonally into 1cm thick slices, if using Baby or Chantaney Carrots remove tops and cut down the middle into halves
Mix vegetable stock with Harissa Paste and add to a roasting tray with the pre prepared carrots, roast at 180ᵒc for 20 minutes or until stock has reduced and carrots are roasted
Roast the Almonds in a separate roasting tray at the same temperature as the Carrots until golden 6-8 minutes
Prepare the dressing by adding zest and juice from the lemon and mixing with the Greek yoghurt and Rapeseed Oil
Pick the Coriander leaves and reserve, finely chop the stalks and add into the step below.
Once the Roasted Carrots have cooled add to the Baby gem leaves that have been separated and season with Salt and Pepper and half of the roasted Almonds and finely chopped Coriander Stalks
Add the half of the yoghurt to the base of the serving bowl and place the Carrot and Baby Gem and Almond mix on top.
Dress with Remaining Lemon Yoghurt, Roasted Almonds and Coriander and serve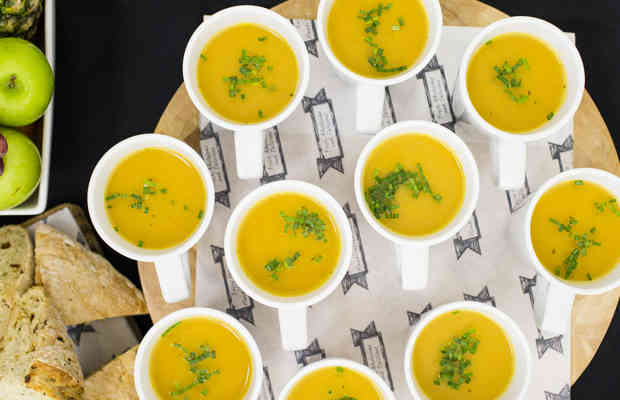 Plant Forward Spiced Carrot & Lentil Soup
Ingredients:
1 tbs Rapeseed oil
1 Chopped onion
3 Chopped garlic cloves
1 tbs Grated ginger
1 Long red chilli, seeds removed, chopped
2 tsp Mild curry powder
2 tbs Tomato paste
750g Chopped carrots
100g Dried red lentils, rinsed & drained
400g Can of chopped tomatoes
1 Litre Vegetable stock
Juice of 1 lemon
Method:
Heat oil in a pan over medium heat
Add onion, garlic, ginger and chilli. Cook whilst stirring for 3-4 minutes until soft.
Add curry powder and tomato paste and cook for a further 1 minute, or until fragrant.
Add carrots and lentils, stir, then add tomatoes, stock and 1 Litre of water.
Increase heat to high and bring to the boil.
Reduce heat to low and simmer, covered, for 35-40 minutes until carrots are tender.
Cool slightly, then blend using a stick blender until smooth. Stir in lemon juice, then serve.