Are you fairly new in business and looking to make a splash in the industry? Or are your employees getting restless with the same old company meetings held in dusty conference rooms? You might want to consider hosting a gala dinner.
No longer an evening of long speeches and stuffy formality, in 2020 gala dinners are coming into their own as a fun, effective way to draw attention to your brand while also doing some good. Whether you want to raise money for charity or simply get your business out there, galas can provide a great networking opportunity and the chance to impress all the right people.
With a bit of creativity and organisation, you can create a memorable and compelling occasion that puts your brand centre stage. We've pulled together some reasons why a gala dinner could be exactly the work event your business needs.
It's a networking tool
Organising a big event like a gala dinner is an opportunity to bring a range of different people together, helping to forge connections and relationships. It's a great networking tool for you and your staff, as it gives you the chance to find new collaborators, new suppliers and most importantly, new clients.
You'll also have the advantage of being able to market the event, which can boost interest and awareness of your brand. Post updates and information about the gala dinner in advance, and upload photos of the night itself to your brand's social media accounts to show everyone it was a success.
Gala dinners can also help to foster good relationships between those already within your company. Sitting down and eating together is a great way for people to bond, which will hopefully encourage their sense of teamwork when back at the office.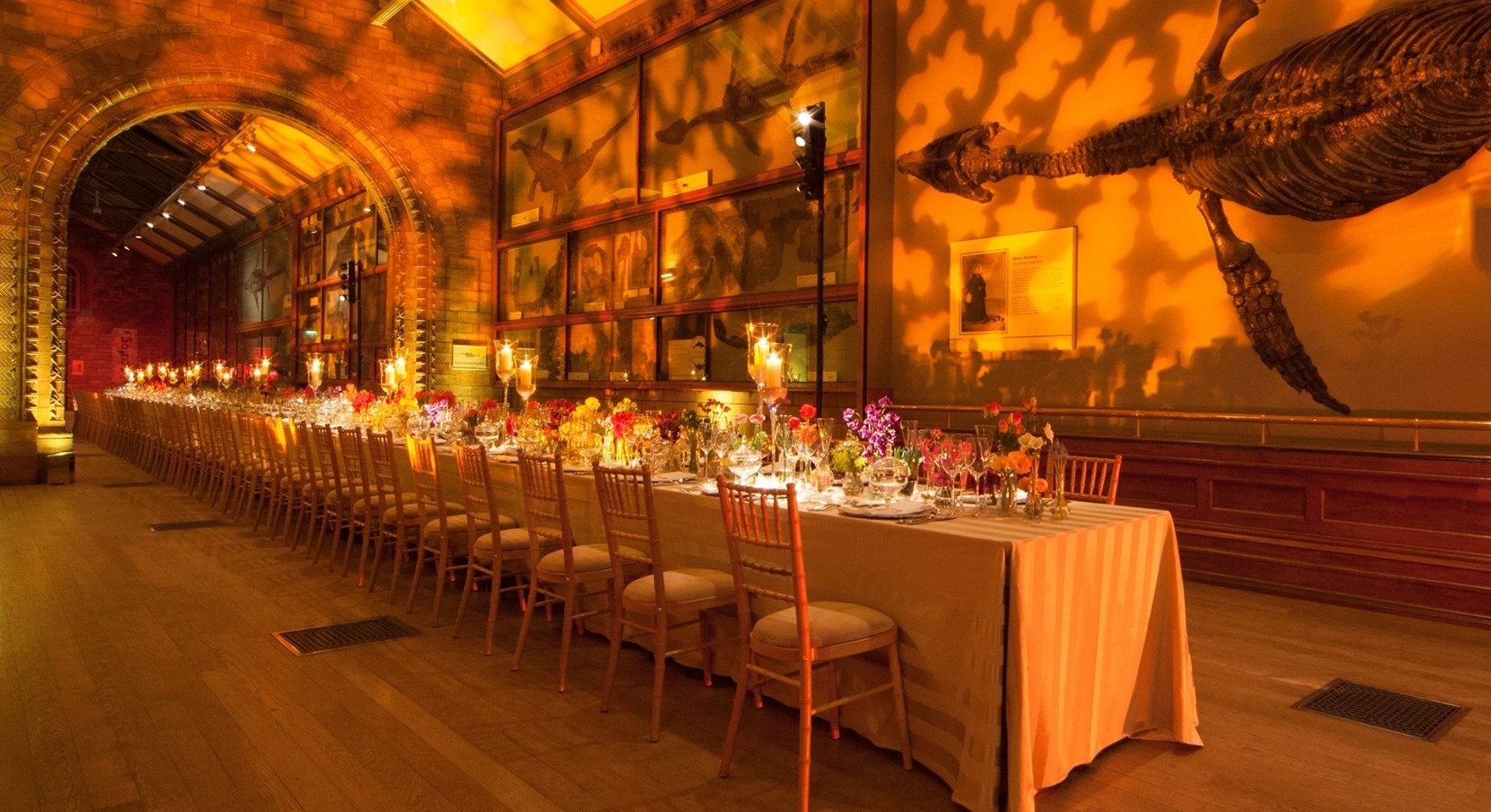 You can make it your own
A corporate gala dinner is a great choice of occasion to put your stamp on and try some personalisation, especially if it's one of the first big events for your business. This is your chance to get your brand out there and show what it's capable of, ideally with the result of increased engagement and sales.
Try not to completely take over the event organisation, though - ideas and suggestions from other members of the team could uncover some great things you hadn't thought of. This will also create a sense of collaborative effort and give staff a personal interest in the success of the gala.
It's a chance to give recognition
When your employees have been working hard all year, a gala dinner could be the perfect opportunity to say thank you. With food, drinks and the chance to dress up, the event presents a chance for staff to let their hair down (within reason) and enjoy themselves. You could even give awards for employees who have particularly impressed.
When staff are rewarded and recognised for a job well done, they're more likely to feel positively towards your business and less likely to leave for pastures new. A good gala might even lead to a boost in performance and productivity in the office, and help to develop a great company culture.
It doesn't have to be boring
When you think of a corporate gala dinner, we wouldn't blame you for picturing a lot of people pretending to listen to a person they don't know talking about something they don't care about. We're here to tell you it doesn't need to be that way.
This event is a chance to impress and to show everyone a good time. If you put effort into making it special, it will reap huge benefits for your business. Find a show-stopping venue, maybe somewhere unusual that you wouldn't usually associate with a gala dinner. Pick some delicious food and drinks that fit all dietary requirements and a team of capable experts to prepare them. Choose some entertainment that will ensure a memorable evening for all that attend.
The more creative your ideas, the more your gala dinner will stand out from the countless other work events that your guests might have been to. As well as potentially raising funds for a good cause, a successful gala night could bring in more customers and more business for your company, and create a positive association with your brand.
To find the perfect venue to host your gala dinner, be it an exclusive bar, historic house or even on board a ship, take a look through our gala dinner portfolio.