Whether it's a wedding, corporate event or awards ceremony, a reception gives guests a chance to mingle in a formal or relaxed setting and can work either as a stand-alone event or as an add-on to another activity.  
Planning the perfect reception all starts with picking the right venue. When you begin the search, imagine how you want your event to look and feel. Are you hosting a summer wedding, and imagining an elegant champagne reception on the manicured lawns of a stately home? Or is it a team building day, where a quirky setting could serve as a talking point to break the ice before it begins? 
Once you've chosen your reception venue, consider the atmosphere you'd like to create based on the nature your event. For example, if you'd like to offer your guests something to eat, canapes and fizz go down nicely at exhibitions, whereas formal sit-down dinners add a touch of sophistication to awards ceremonies. 
To liven things up, you could even add entertainment to your reception venue. Keep guests energised and help smooth over any awkward silences with a DJ or a band (think string quartet for weddings, jazz band for gala dinners), or perhaps even a magician or caricaturist.  
So, whether you're looking to host an intimate drinks reception at a networking event or a sit-down dinner reception for a black-tie affair, our in-house experts have rounded up their pick of the country's top reception venues for you to explore.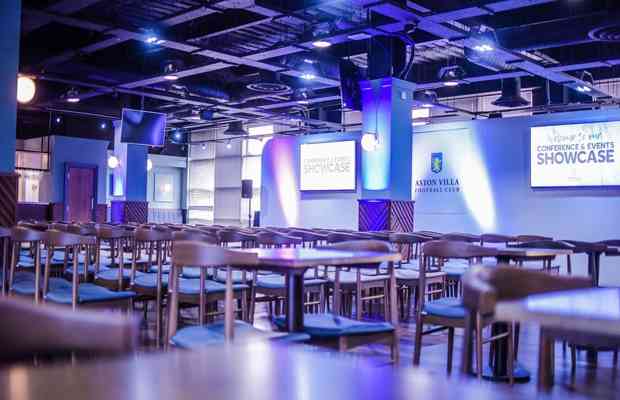 Villa Park, Birmingham
An iconic reception venue that's been home to Aston Villa since 1897, Villa Park offers contemporary facilities against a unique backdrop of sporting excellence. Also licensed for civil ceremonies, Villa Park is a popular wedding reception venue, where Villa fans can tie the knot in the spirit of their favourite football team.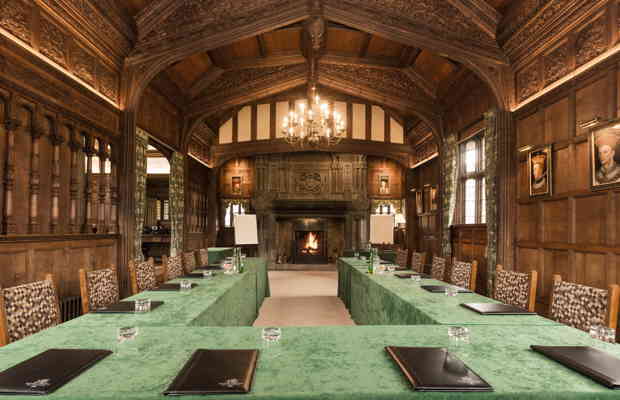 Hever Castle, Kent
The childhood home of Anne Boleyn, Hever Castle is a year-round destination for all types of receptions. Have guests' drink cocktails beside the Trevi-inspired fountain in the Italian Gardens before an evening of fireworks, or sit them down banquet-style to dine inside their wood-panelled Tudor Suite.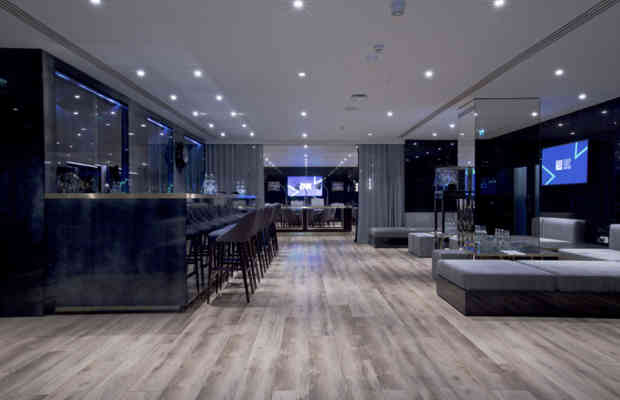 Chelsea Football Club, London
Another world-class sporting arena in our portfolio, Chelsea Football Club makes for an incredible large-scale, wow-factor reception venue for up to 1000 guests. Plus, being in West London, Stamford Bridge is easily walkable from Fulham Broadway and local transport links.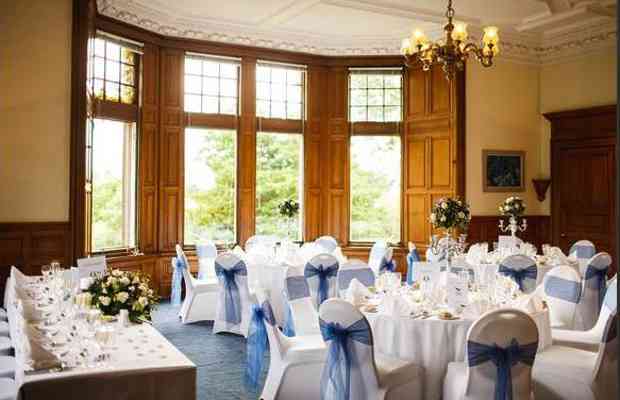 Edinburgh Zoo & Mansion House, Edinburgh
Set in 82 acres of stunning parkland, the historic Mansion House is situated at the heart of Edinburgh Zoo and makes for a memorable reception venue. You can even treat your guests to one of their animal-related experiences, such as animal handling or a talk on a species of your choice.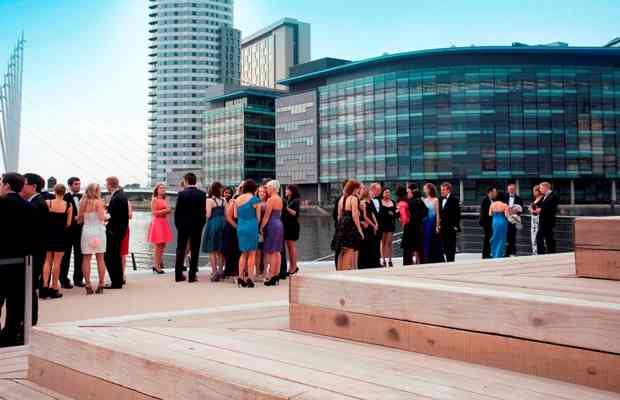 IWM North, Manchester
As an architecturally-designed, multi-award-winning venue, Imperial War Museum North (IWM North) offers a dramatic atmosphere for every type of reception. Plus, being close to Manchester city centre, this iconic landmark is in a convenient and accessible spot.  
More than just reception venue hire
At Lime Venue Portfolio, we have more than just the UK's biggest selection of venues. As passionate event experts with connections across the industry, including world-class catering, we know what goes into planning the perfect reception event. Get in touch with our team today.