An interview with Dr Vincent Walsh
Academic in Farming, Agriculture and Complex Food Systems
Whatever the future holds for food in meetings and events, there is absolutely no doubt that sustainability will play a key role.
Sustainability is a big and complex issue, it transcends beyond just looking after plastics, to encompassing the economics of global food sourcing; how we plant, grow, rear, source and transport food around the world, as well as what we wrap it in.
At times, on an individual basis, these themes can feel incredibly daunting, and our own roles in them insignificant. However, as part of an industry that feeds millions of people, every day in the UK, event professionals can begin to have a much larger influence.
To understand this impact, we spoke to Dr Vincent Walsh, an academic, designer, practitioner and consultant whose expertise is complex food ecosystems. Dr Walsh's work is underpinned by an understanding of regenerative and circular food infrastructure, with a focus on integrating forestry and agricultural systems and methodologies. His aim is to design and implement more sustainable ecological and intelligent ecosystems, which supports carbon store, healthier soils, increased water management, and importantly, produces food that is ideal for our current and future climate.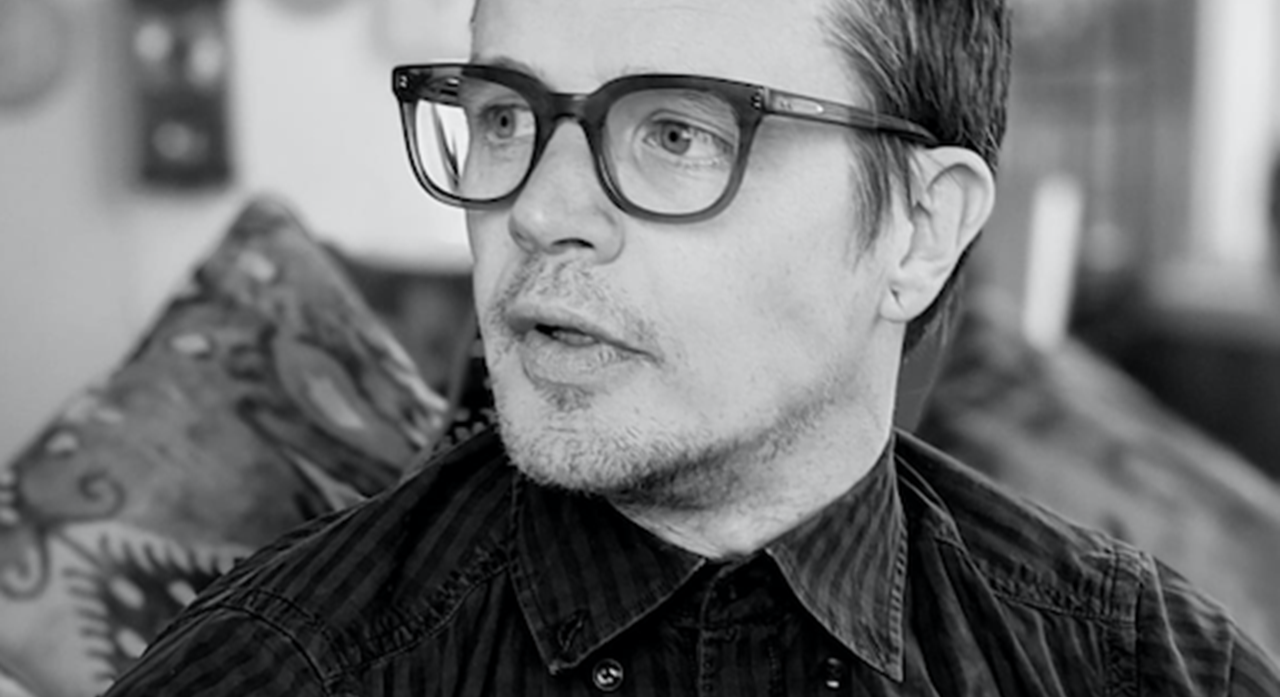 "Dr Walsh's work is underpinned by an understanding of regenerative and circular food infrastructure, with a focus on integrating forestry and agricultural systems and methodologies."
Lime Venue Portfolio is working with Dr Walsh as part of its own ambitious efforts to make genuine, long-lasting impacts on the planet. He comments, "Due to the Green Revolution (or the Third Agricultural Revolution), occurring in the late 1950s and early 1960s, there was a large increase in food production for a growing global population, supported by monoculture, inorganic fertilisers and mechanisation. Seventy years on we now understand that this linear and reductive approach (one crop/one field) has had a significantly negative effect on the biosphere, including both human and natural systems. Now we know this, it's critical that we start to rebuild our food production systems to something more sustainable and resilient as quickly as possible."
To 'rebuild' takes a couple of things; first of all, economic pressure. The good news is that, as meetings and events professionals, we have the power and the responsibility of feeding hundreds of people every time we have an event. Our venues feed thousands, often daily; across the country it turns into millions; we have a voice. Secondly it takes innovation; and this is where Dr Walsh comes in and why he wants to take over unproductive landscapes and turn them into food ecosystems, supporting food companies and venues to offer better food choices.
Dr Walsh's expertise is manifested in a vision for new 'ecological landscaping' which isn't just about growing food, but both an experiment into how new systems can be generated, and a potential new route for future farming that is sustainable and regenerative.
It's an exciting theory, and Dr Walsh is optimistic about what it can mean for food economies all over the world, he comments, "It's the most exciting time to be part of the food sector, there's huge challenges but also huge opportunities. The way we think about farming now and in the future has completely changed, it needs more diversity (production and supply chains), collaboration (bridging the gap between farm and events), transparency (build better confidence with consumers), complexity (designing implementing and growing food systems which provide more benefits than just food); finally, it needs more flexibility, adaptability and decentralisation, to make better opportunities of the market and to innovate."
He continues, "We're looking at creating systems that are hyper localised and that effect quality, nutrition, climate, CO2 output, and packaging. It's about biodiversification, one of the most important and powerful and positive forces we have right now.
"There are seven layers of a woodland in the UK, on every one of those layers, we can grow different sorts of foods. If the forest sustains itself and grows organically, we can minimise chemical interventions and grow better produce."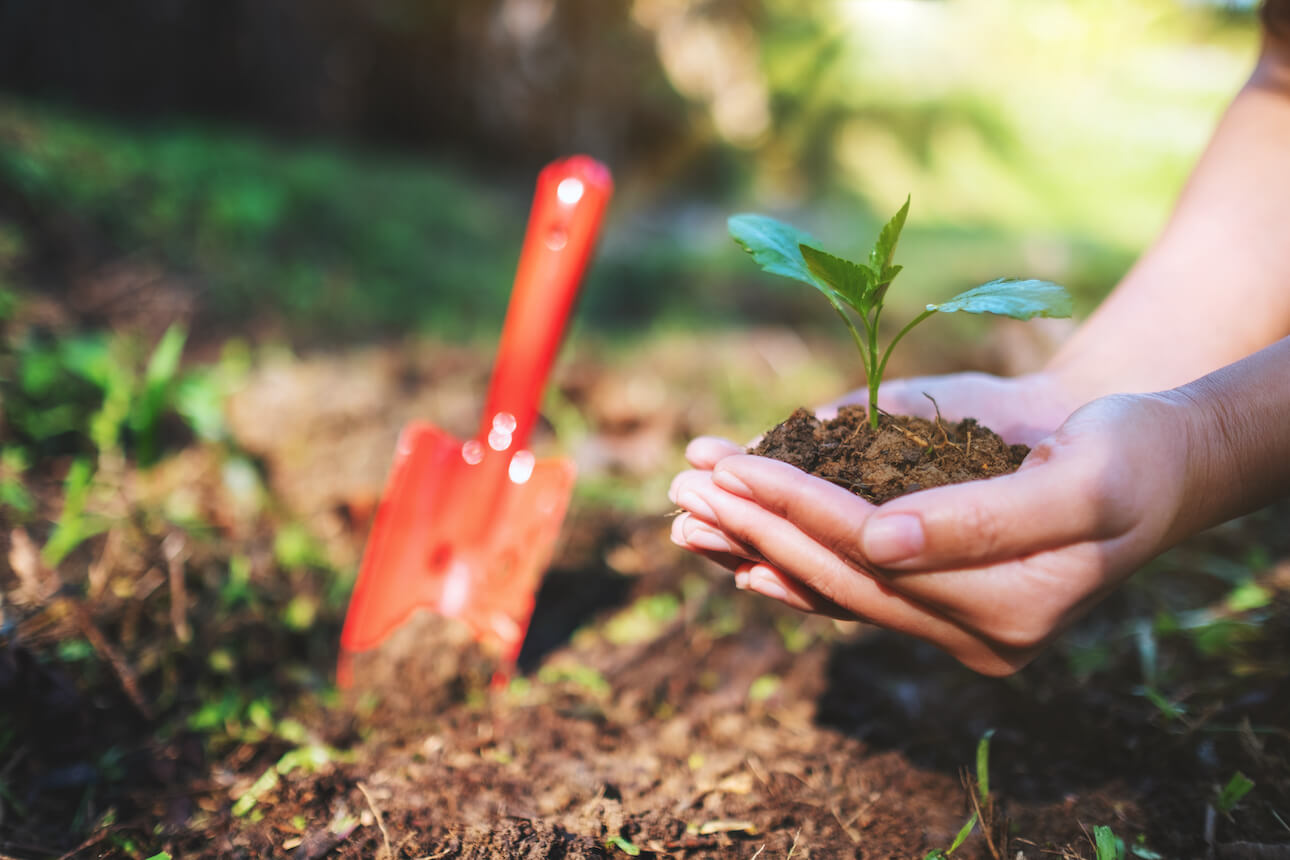 One of the many areas the Dr Walsh is looking to explore is the sheer diversity of produce that can be produced in the UK, and how this can be grown, at scale, for large audiences, like those attending meetings and events. "We're exploring the many foods we can grow that are right for our climate. The UK is a cool, temperate zone and therefore we should be growing more foods that are perennials (seasonal), rather than annuals. If we focus on the produce that best suit our own climate, we open ourselves up to big leafy perennials such as Good King Henry, Sweet Cicely, Nine Star Broccoli; and fruits like apples, pears, damsons, quinces, plus larger fruiting trees like cherries."
Dr Walsh continues, "One of the biggest issues we have in the UK is our reliance on 'annuals'; sun loving crops that rely on global supply chains. Because of this, we've stopped growing a lot of our natives here in the UK, we've increased our food miles, and the CO2 output of those miles, and used environmentally expensive packaging to transport these goods. We estimate there are approximately 200,000 edible plants in the UK alone: 2,600 different kinds of apples and around 15,000 different sorts of mushrooms. If we can get some of these growing it will give us endless seasonal variants."
But creating better landscapes in the UK isn't just about what is grown, it's about how it sustains itself in the long term, "We're looking at moving from chemical systems to biological systems, from a linear to a diverse system. We want a farm that grows food, but also puts more nutrients in the soil, raises the biodiversity of the area and creates organic produce, without the need for pesticides and herbicides," continues Dr Walsh.
A key part of this ambition, and the way the landscape is designed, is an understanding of the circular ecosystem that exists in complex environments, and Dr Walsh is collaborating with a range of experts on how to tap into these systems and use them in a natural way to create long lasting and virtuous land-based ecosystems. "In the design of the landscape, we're asking ourselves, how do we grow more woodland foods, what techniques can we use, such as agroforestry (which is an integration of agricultural technology and forestry) and forest gardening. There are seven layers of a woodland in the UK, on every one of those layers, we can grow different sorts of foods. If the forest sustains itself and grows organically, we can minimise chemical interventions and grow better produce."
It's important to recognise that we can't grow everything based on these young woodlands. Other technological food systems, like hydroponic and aeroponic, and biological manufacturing processes using fungi, to up cycle food waste into new products, are all a critical part of the food system mix needed to create a diverse food sector.
However, for Dr Walsh, his team and the chefs at Lime Venue Portfolio, this isn't just about recycling plastics and reducing waste. We've moved on from #FORO and are looking at more lofty ambitions with genuine environmental impact; "When you do things in a hyper-localised way, you reduce the transport massively, produce food ideal for our climate, reduce the packaging, reduce CO2 outputs and actually take CO2 out of the atmosphere. This isn't just about trying to reduce one aspect of sustainability; it's about developing a whole system approach which reduces the impact of all aspects of our food."
Already this tone is being replicated and realised across Lime Venue Portfolio and by its partners, including Levy UK + I, who recently announced plans to scrap its use of air freight for produce from 2022.
Equally, the tone of ambition of these diverse food landscapes will resonate strongly with many meetings and events professionals; one of collaboration. Dr Walsh is a passionate advocate on more partnerships between farmers, chefs, venues and event planners. "These are unique collaborations where we can all discuss the kind of food that UK food landscapes and the environment can grow, and the sort of food that the chef and venue is looking for. We're already seeing this happening within some of our venues. It spurs creativity, it adds unique and exciting elements to our menus, and more diversity and choice for event organisers."
So, where does this all end? Does this approach represent a huge change in the way food will be produced globally? Dr Walsh says: "Let's talk about the UK first of all. There are literally thousands of hectors of unproductive landscapes and farmland to be used, thousands of farmers looking to rethink their farms. The objective is to find out how we can use these techniques, to experiment and test them, but to then look to scale these systems to more commercial, viable, sustainable, adaptive, ecological systems."
To take on big problems takes big, global solutions and in Dr Walsh we have the passion, intelligence and willing to not only change the way meetings and events food is produced in the future, but possibly, to change the way we produce food in the UK full stop.