Lime Venue Portfolio were out in force earlier this month as the meetings and events industry once again convened at International Confex.
The show was very much indicative of the industry itself; still nudging its way back into recovery, many looking to find out what the future looks like / could look like, the gradual turning of the virtuous circle as organisers gain confidence from delegates, and venue groups like ours gain confidence from organisers. Most importantly it was an event that was happy to be a face-to-face event.
There has been much talk about the move of businesses from the office to the home and back again. How will companies really cope? Can people be trusted? Can we work remotely and still spur creativity? Can groups be convened less regularly for more intensive 'team time'? How can we recreate those 'water cooler' moments?
What Confex demonstrated is that the nature of face-to-face is unpredictability, something that can't be planned or budgeted for can happen. Many call these moments serendipitous, 'the alchemy of putting lots of people in a room and seeing what happens.' For us, we wanted to meet customers past and present, we wanted to reunite with industry peers, and we wanted to show everyone that Lime Venue Portfolio is open for business and wants to continue to do the best job possible for our customers.
In the meantime though, we established that you really don't know what you don't know. We met people that we never thought we would - and are glad that we did. We gained knowledge and perspective from both obvious and unlikely places. We were able to soak up the atmosphere, be a part of the experience and stamp our own little impact on our industry.
This is what events are about. They are about throwing yourself into the unknown, the unpredictable, and to go fishing for whatever adds value to your business, world, career, vocation, industry. For some, this comes naturally; we saw the seasoned event professional glide through the halls shaking hands and hi-fiving. We saw the timid pro, sneaking in and out of the seminar rooms and popping up at exhibition stands with questions and enquiries. We saw new industry professionals, going to their first event of the year, ready to make a career defining impact. And the classic old hat, who do their business in the café outside the room, not in the halls of the exhibition itself.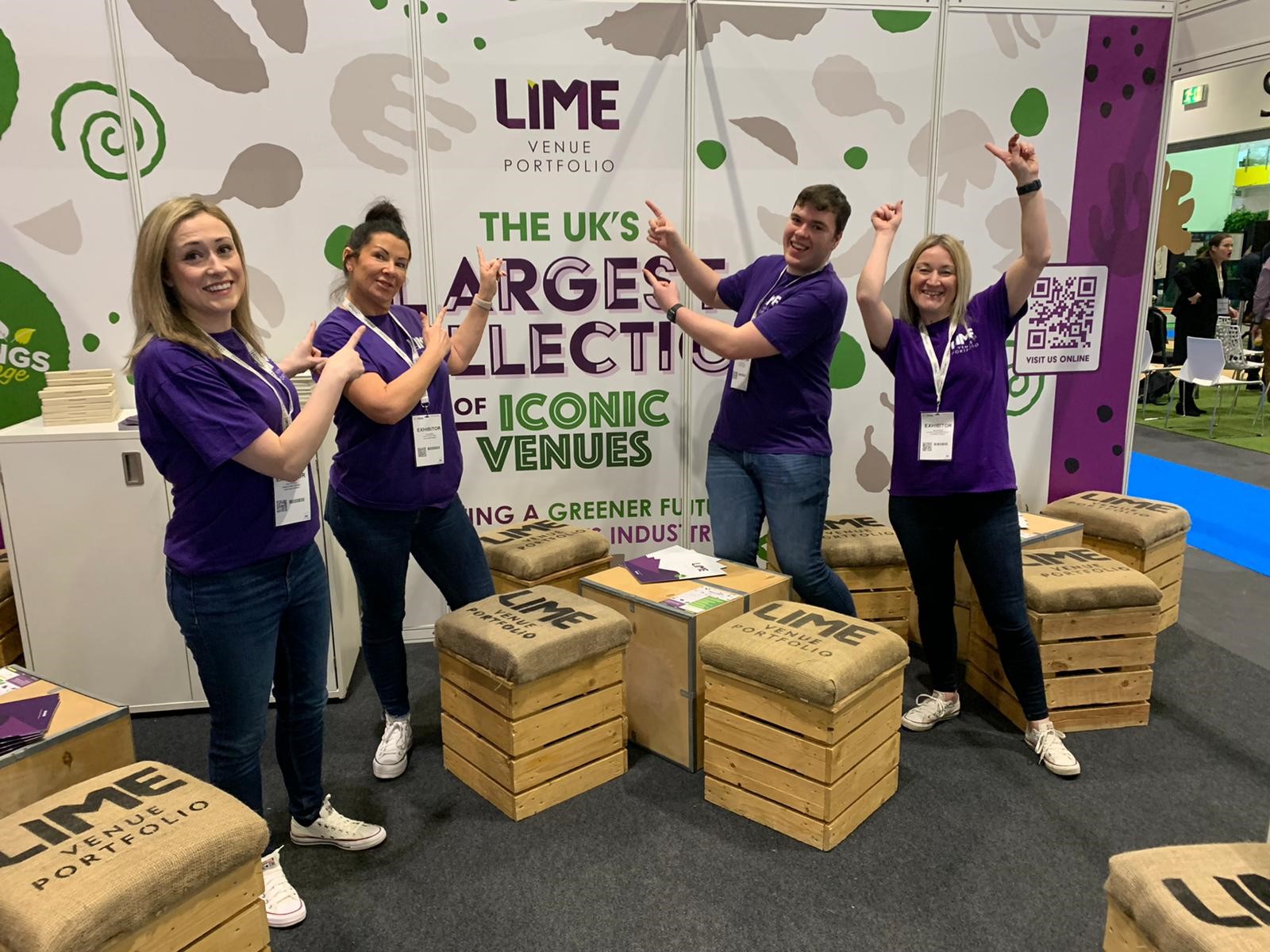 What is nice is that it takes all sorts and it's not until you throw them all together do you see the value in what we do. As we took enquiries from small meetings to large conferences, incentive days and team building, it made us wonder what these events would throw up in turn. Would they see the same sort of event personalities and traits? Would they add value to people's lives or businesses success? What level of alchemy or serendipity would they produce?
As the official (self-named) cheerleaders of the events industry, we like to think the answers to these questions are all positive. Regardless of how one views exhibitions (or event events in general) it's hard to deny that there wasn't a feel-good factor at Confex. This is an industry that puts more value than most on 'being there' and it was great to be there as a business and brand in our own right. We're sure for other events this feeling is equally heightened and appreciated.
And, if this is a trigger point for more positivity, confidence, excitement, and action. Well, that suits us just fine too.